Christmas
From Foddies Collectables



All the wonder and beauty of Christmas presented in some of the most fantastic presents you could give at Christmas. More of our 2017 Christmas Collection is to come, watch this space.






All boxed with certificates (if relevant)



The Snowman, by Raymond Briggs Here are some beautiful renditions of his masterpiece, crafted by Coalport All of these are now discontinued, and all are boxed with relevant certificate (if applicable) unless stated.




Band Plays On Ltd Edition: £65
By The Fireside Ltd Edition: £65
Adding A Smile: £29
Snowmans Surprise: £25
Bashful Blush: £27
A Cold Night In Ltd Edition: £65
All Together Now Ltd Edition: £65
Building A Snowman: £20
Christmas Cheer Ltd Edition: £55
Cowboy Jig: £20
Dancing With Teddy: £27
The Gift 2002 guild only piece: £49
The Greeting: £24
Highland Fling: £25
Pulling a cracker: £39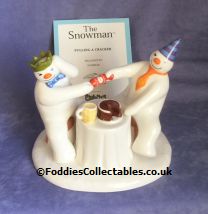 Walking in the air ltd Edition: £125


Soft Landing: £29


Royal Doulton snowman plates
Two rare ones in stock




The Snowmans Visit Plate: £65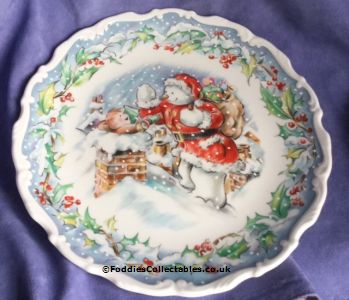 Snowmans Motorbike Ride Plate: £45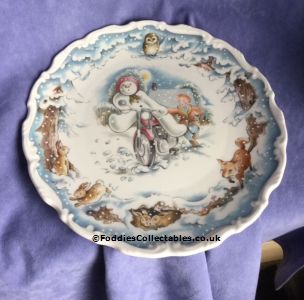 All boxed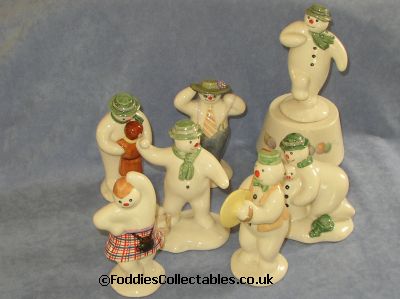 This is a small example of the stock available so please contact us to hear about any exciting new items that may have just come into stock.
e-mail us at sales@foddiescollectables.co.uk
Last Updated:
17/10/2017
E&OE

Accepted