Foddies Collectables


New, just in stock:
Beswick shorthorn and Friesian Hereford Calf and Shetland and Jersey cow and Friesian Charolais Hereford Bull
Plus lots of Border Fine Arts horse and Kingfisher ornaments
---
Christmas is here at Foddies Collectables we have so much joy to share with you. Take a look at our growing Christmas section which includes a massive collection of Coalport Snowman figures and some enchanting Royal Doulton Snowman plates.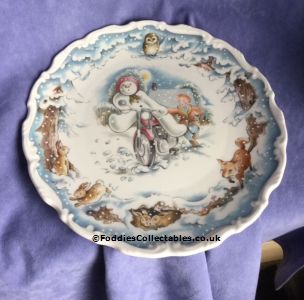 New in our Wade collection for Christmas 2017 is Betty Boop Princess, plus Mr Jinx, Yogi, Pearly Queen and Dora from the drum box series.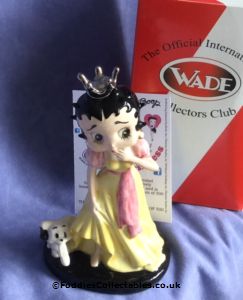 Also ready for you to wrap up and put under the Christmas tree are these delightful limited edition Lorna Bailey cats.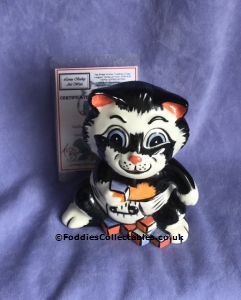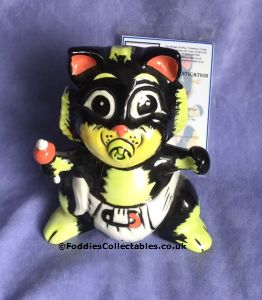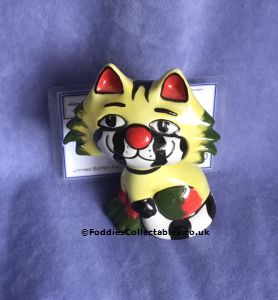 Our Beatrix Potter collection just keeps on growing. We have even more quality items for you to see, please check out our Beatrix Potter pages for more details. Our exciting new items include Mrs Rabbit and Peter, This pig that had a bit of meat, Head Gardener, Simpkin, Peter Rabbit digging, Jemima and ducklings and much more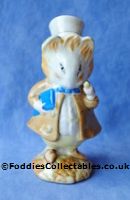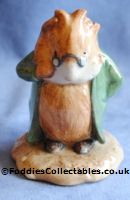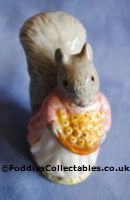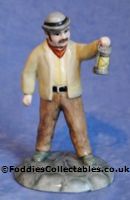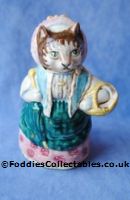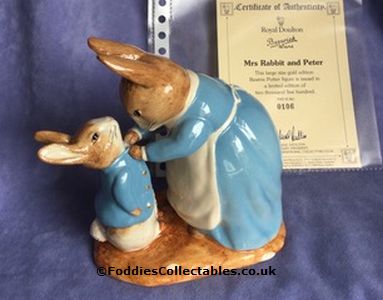 ---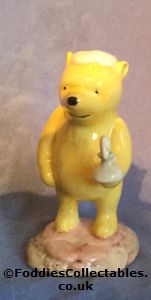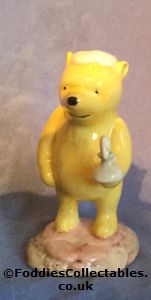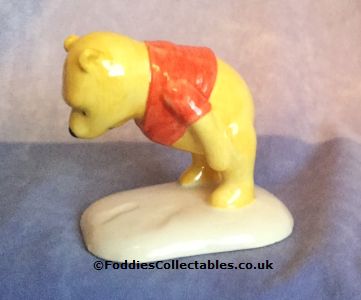 We have an exciting Royal Doulton Winnie The Pooh collection. We have some fantastic offers including Winnie The Pooh And The Pawmarks (£15) and Pooh Lights The Candle (£15).

---
We are pleased to be able to offer you the Beswick Jeremy Fisher Catching a Fish figure with the rare V cut.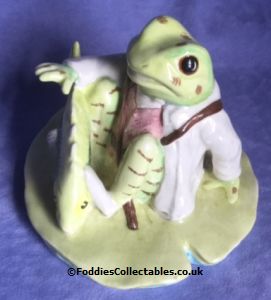 ---
We have many a Beswick cow bull and calf in stock including Charolais Friesian Hereford Aberdeen Angus Jersey and Guernsey Ayrshire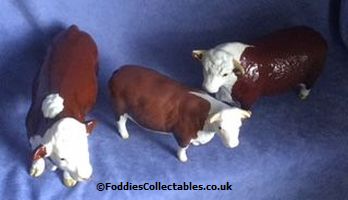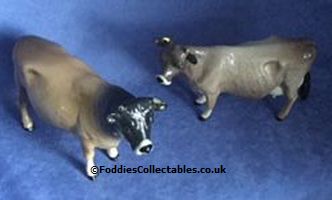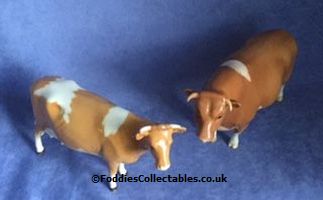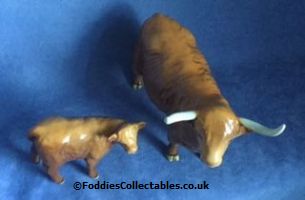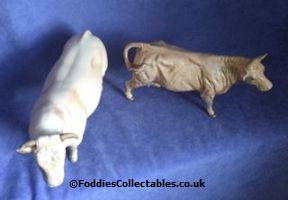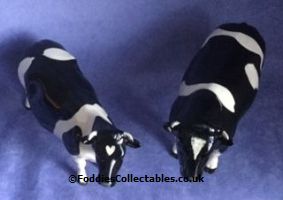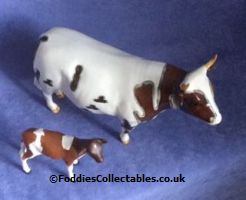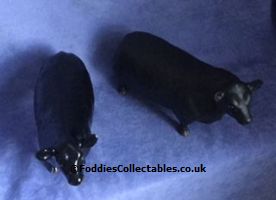 ---
Another super addition that we want to share with you is the Thelwell Exhausted. Its a limited edition, boxed with certificate.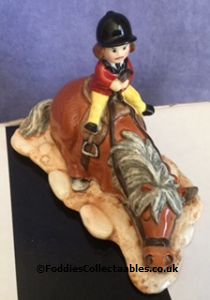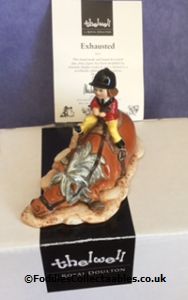 ---
Our Royal Doulton Bunnykins collection is now the best it has ever been. Loads of new items added, more details soon.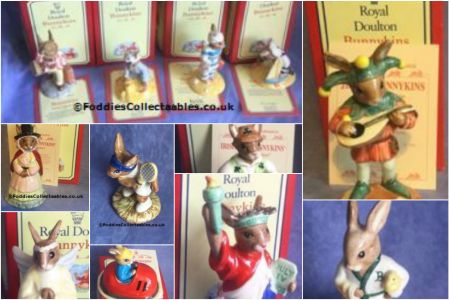 ---
We have some more exquisite Royal Doulton Lady Figurines in stock: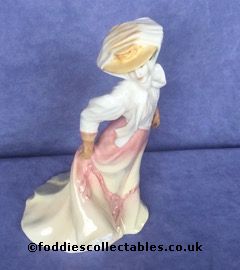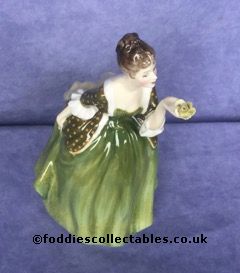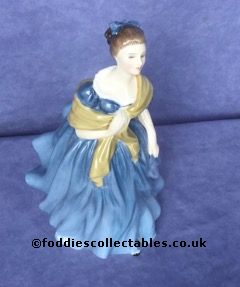 ---
We have lots of Beswick Beatrix Potter in stock. This includes Head Gardener, Sweet Peter (boxed with certificate), and Beswick Goody Tiptoes 1974-85 for only £20 whilst stocks last.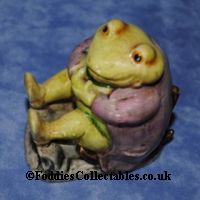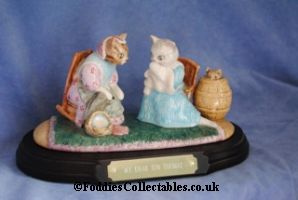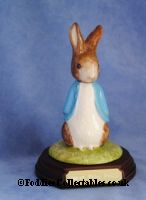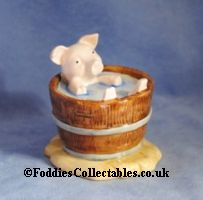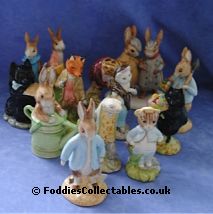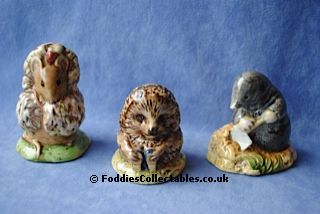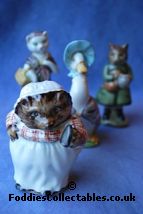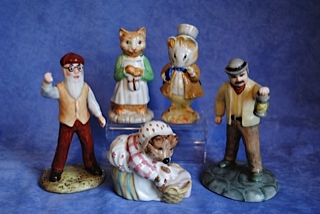 ---
We always love meeting visitors to our website. Please look at our calendar to see where we will be in and when.
---
If you are after anything in particular contact us by email (sales@foddiescollectables.co.uk) or telephone 01926 858008

We will post around the world, please email us for details.

We accept payment via Mastercard, Maestro and Visa.

Email us at sales@foddiescollectables.co.uk

Come and visit Foddies Collectables: see our calendar for more details.

We do buy from the public within the UK but do not offer a free valuation service.

---